About the candidate
Thank you for the opportunity to share a little about myself and the path that brought me to the decision to run.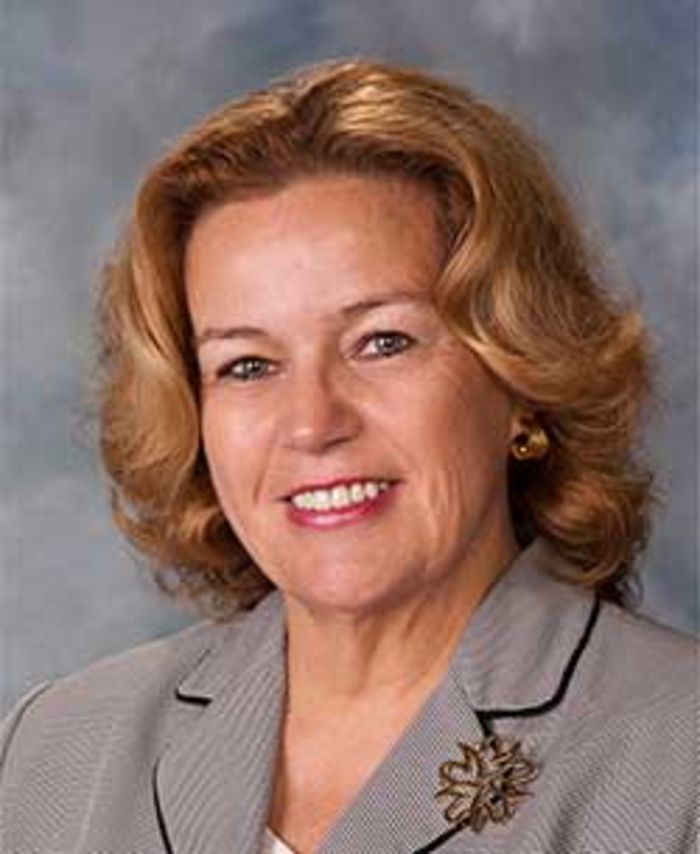 I have been blessed in life with a wonderful husband, three successful sons, three beautiful grandchildren and a career that has included myriad opportunities to serve and to learn.
As a tenured professor of nursing and a current Faculty Emerita of Public Health at Southern Connecticut State University (SCSU), I have helped hundreds of students reach their goal of a career in the healthcare field. I have been honored with the Nightingale Award for Excellence in Nursing from the Connecticut Nurses' Association.
As a second term Alder in the city of Milford, I have used use my leadership and fiscal management background to assist Mayor Ben Blake and my constituents in reducing costs, keeping taxes low and maintaining the city's AAA Bond rating. As the first woman to be Associate Vice President of Academic Affairs at SCSU, I believe my proven track record in fiscal management, strategic planning and consensus building is critically needed in Hartford.
As a wife, I watched my equally qualified husband ascend to Battalion Chief in the Milford Fire Department, after a distinguished career in forestry. And as a mother, I watched as all three of my sons became Eagle Scouts and then continued on to rewarding careers in healthcare and IT.
My own work has been defined by advocacy for students and women. While at SCSU, I was instrumental in the establishment of the university's women's center that provided educational outreach and referrals for health, counseling and financial assistance. I played a critical role in founding the university's first day care program that supported students, faculty and staff, and led the university's Women's Commission, advocating directly to the university's president on student issues.
I currently serve on the Bridges Healthcare Board of Directors, and was chairman of the Board of Directors for the Visiting Nurse Association of South Central Connecticut. I have lobbied at both the state and federal levels for greater support of non-profit agencies that provide services to the elderly and other vulnerable groups with a special focus on home health care and the impact of cuts to Medicaid funding.
Born in New York, I have lived in Milford for 35 years. I earned masters and doctorate degrees in education from Columbia University and also hold a master of art degree from New York University.
I am ready to serve the residents of Milford and Orange in Hartford as your Representative from the 119th District.